Record Technology serves a variety of industries. Following is a sample of the type of work we've done to date.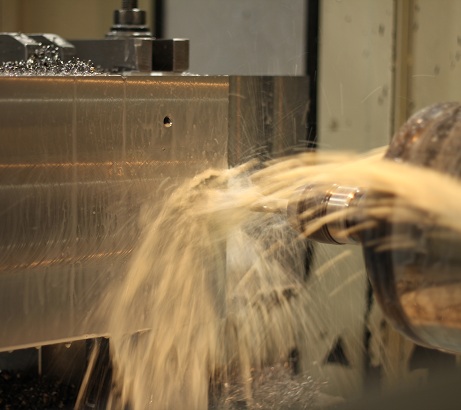 Supporting and supplying variety of industries needing precise, low-volume manufacturing & fabrication or engineering development, from leaders in injection moulding, to automotive foam technology, to advanced precision automated assembly system integrators. Record Technology can help any company delivery the solution they require including:
Prototypes
Precision components
Fabrications
Precision robotic beams and carriages
Assemblies and Testing
Onsite Installation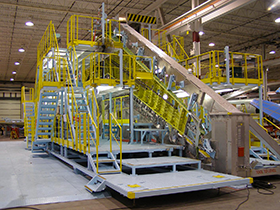 MANUFACTURING
From infrastructure to automotive and more—Record serves a variety of manufacturing customers including Husky Injection Moulding Systems, Prodomax and Woodbridge Foam Corporation (automotive). We can help any company that needs precise, low-volume manufacturing & fabrication or engineering of project types including:
Prototypes.
Machine builders, infrastructure, and plant support.
Precision components.
Assembly, including on-site installation.
High precision and large robot beams, carriages, and frames.
Laser-assisted installation and inspection.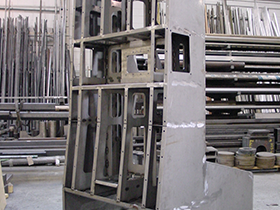 AEROSPACE
Not only supplying aircraft parts, but also designs and manufactures jigs, tooling, lifting devices and scaffolds regardless of size, shape, or complexity. We proudly support the Canadian Aerospace Industry and international Aerospace manufactures and partners.
AS9100 / ISO9001 Certified
MSJ4000 certified
Bombardier Class A Subcontractor
AOG Rush Aircraft parts
Large-Scale Jig & Tooling Fabrication, Manufacturing, & Installation
On-Site Laser aircraft and tool inspections and installations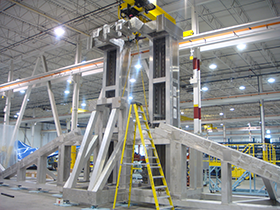 ENERGY & NUCLEAR
Supplying the Energy and Nuclear Industries since the 1980s, manufacturing precise, quality components, tooling and fixtures, and robotics. Record Technology has the capability to supply exacting specifications as well as the documentation required in this industry.
Approved supplied to the CANDU Nuclear industry
Servicing wind power and hydro-electrical industry
Development of time-critical refurbishment components
Successfully audited to Z299.3 and NQA-1 by our clients
Success Story
Wing jig installation and scaffolding fabrication under budget and ahead of schedule
Record Technology built and installed the scaffolding, and installed a three-stage, final assembly jig for the wing of the aircraft. The first production wing was transferred to each jig, fitting perfectly the first time—no rework required and no downtime. The biggest indication of our success: We delivered 3 weeks ahead of schedule, and 17% under allotted budget.